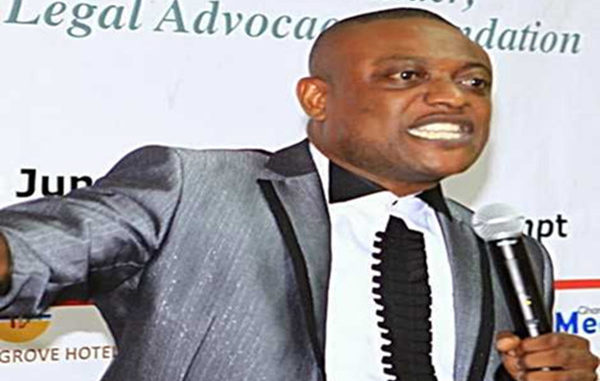 Controversial legal practitioner, Maurice Ampaw, has announced his decision to leave the country if a woman becomes president.

According to Maurice Ampaw, a society, organization or country which has a woman as its leader lacks blessing since God in in his own wisdom has entrusted some key positions in the hands of men.
"Some women allegedly rise to higher positions in the workplaces and elsewhere due to their relationships with their superiors. Such women will never respect any man born of a woman. Just imagine if such a woman becomes the President of Ghana" he opined.

Lawyer Maurice Ampaw made the statement in an interview with host of Atinka TV's Yese Yesee, Akua Antwiwaa Boasiako, on Saturday, 11th November 2017.
According to the renowned lawyer, women who attain higher positions in the country usually become too 'bossy,' expecting everyone to be at their beck and call.
He reiterated that he will leave the country to seek refuge elsewhere and attract God's blessing other than accepting to be ruled by a female president.

"I will leave Ghana immediately a female presidential aspirant wins the elections," he said.Source:Pocket News