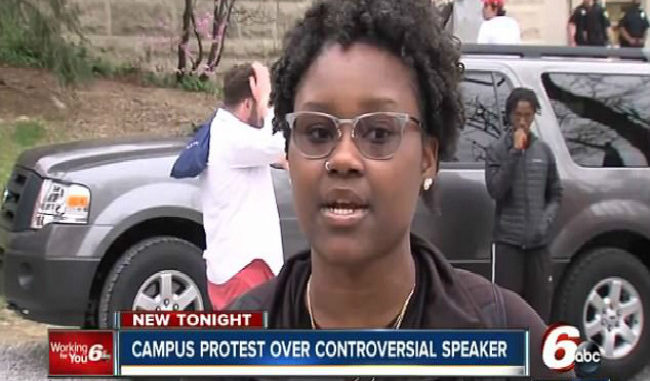 An Indiana nurse is under investigation after claiming white women raise sons that tend to be 'killers, 'rapists' and 'terrorists.'
The woman, who is being identified as Indiana University Health employee Taiyesha Baker, tweeted about boys being the 'detriment to society'.
The tweet came from an account named 'Night Nurse' which has been linked back to Baker.
It read: 'Every white woman raises a detriment to society when they raise a son. Someone with the HIGHEST propensity to be a terrorist, rapist, racist, killer, and domestic violence all star.'
'Historically every son you had should be sacrificed to the wolves. B****.'
The explicit and angry rant isn't being taken lightly given it is one of the largest hospital systems in the nation.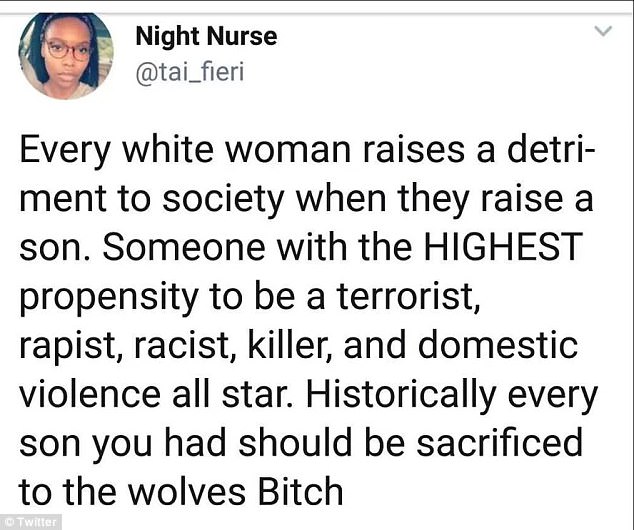 An IU Health spokesman confirmed that Baker is a registered nurse, but refused to reveal the hospital she is currently employed at.
'IU Health is aware of several troubling posts on social media which appear to be from a recently hired IU Health employee,' the hospital said in a statement.
'Our HR department continues to investigate the situation and the authenticity of the posts. During the investigation, that employee (who does not work at Riley Hospital for Children) will have no access to patient care.'
According to public records Baker was most recently issued a nursing license on October 30.
The troubling post first appeared on the Twitter account @tai_fieri, however it was deleted soon after.
Other accounts seemed to have picked up the tweet, @rtv6 being one of them.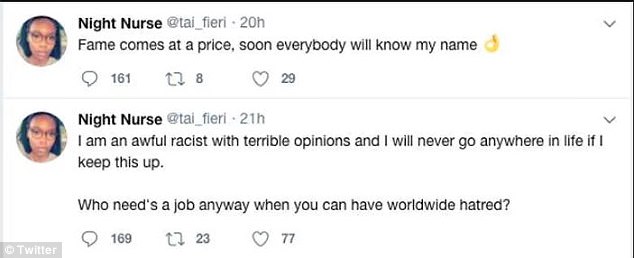 The 'Night Nurse' account has posted several racist and worrying tweets in the past (pictured here)
The troubling long rant was first posted from this account (@tai_fieri, above) however they were quickly deleted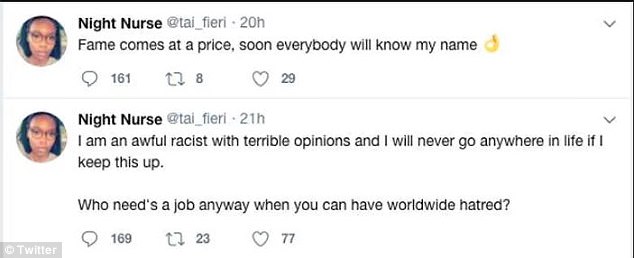 Source:Pocket News