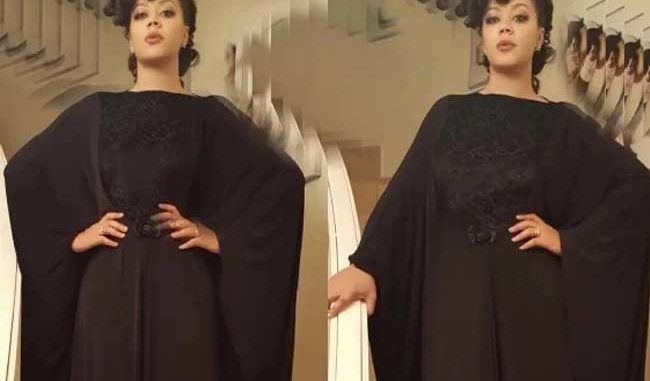 Celebrity designer, Toyin Lawani has taken to her Instagram page to show off the gifts she got from her baby daddy, Lord Triggs.
The stylist claimed that she was gifted with the painting and some other things because she gave her baby daddy a smart son. In her words; "Thanks to @lordtrigg for this Beautiful Gift,I had to Ask why and He said thanks for giving me this smart intelligent son @lordmaine2 every parent should learn from this, that you ain 't together don't mean you can't be friends ,create A very good environment for your kids to Grow,Their Thinking Affects Who they Become,Love wins always,violence Doesn't solve anything I'm happy with my man and he's happy with his girl so no Beef All I want is my sons Happiness."
The video showed a painting of her and a box. She seem glad to have received the gift advising parents to stay friends even in the face of trouble for the growth of their children.