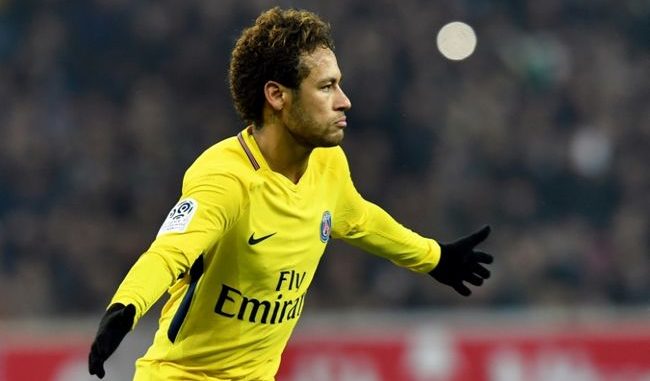 Paris Saint-Germain pays 12 of the 13 largest player salaries in the French league, led by Neymar, who makes Sh385mn ($3.8 million) gross a month, more than twice as much as the next highest earner, sports daily L'Equipe reported on Tuesday.
Behind Neymar, PSG players occupy the next seven places: Uruguayan Edinson Cavani makes Sh192.7mn (1.54 mn euros) a month, French teenager Kylian Mbappe earns Sh187mn (1.5mn euros) and Brazilian defender Thiago Silva makes Sh166.4mn (1.33mn euros).
Then come Argentine midfielder Angel Di Maria and Brazilian defender Marquinhos, both on Sh140mn (1.12m euros), Italian midfielder Thiago Motta (Sh109mn -875,000 euros) and Argentine Javier Pastore (Sh96.3mn – 770,000 euros).
The first non-Parisian on the list is Radamel Falcao, the Colombian striker who earns 750,000 euros a month and, because he is in Monaco, pays no taxes.
The top ten is rounded out by Dani Alves, another Brazilian defender at PSG, who makes Sh93.8mn (700,000 euros).
Next come three more PSG stars — German striker Julian Draxler and Italian playmaker Marco Verratti both make Sh75mn (600,000 euros).
PSG's French striker Hatem Ben Arfa is tied on Sh62.5mn (500,000 euros) a month with two Marseille players, the former West Ham player Dimitri Payet and Brazilian Luiz Gustavo.
At the other end of the Ligue 1 salary table are Amiens, where the average monthly salary is Sh1.9mn (15,000 euros), including three players on just Sh350,000 (2,800 euros).
Since the sacking of the Marcelo Bielsa, who was making Sh70mn (560,000 euros) a month to coach Lille before he stormed out, PSG's Unai Emery has become the highest earning manager on Sh56.3mn (450,000 euros) a month.
Next comes another man working tax-free in Monaco, Leonardo Jardim, on Sh43.8mn (350,000 euros) closely followed by Claudio Ranieri, who won the English Premier League with Leicester in 2016 and makes Sh42.6mn (340,000 euros) a month in Nantes.