There are a lot of unbelievable locations in the world where everything seems to be alien to us: the people, their customs, and general peculiar features. It almost seems that the locals are united by one common secret. And it's so interesting to lift the veil of secrecy and to find out more.
We invite you to take a non-stop trip around the world's most amazing places.
1. The Kingdom of the Little People, China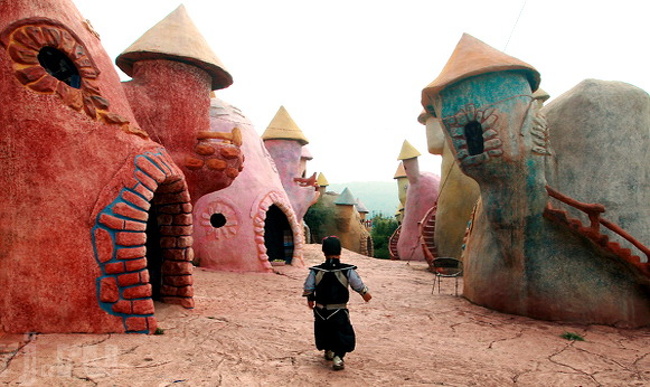 Social life might be tough for the handicapped. However, there's a magical kingdom for them near Kunming. This is a unique world created by Chen Mingjing. He offered people with dwarfism to move here from all over the country. Today, the population of this place is about 125 people from 19 to 48 years old.
They wear festive clothing of gnomes, angels, elves, princesses, and guards. They have houses shaped like trees and mushrooms. Most of them live in the dormitories that have specially-made bathroom facilities and furniture. Life is comfortable here and no one laughs at them behind their back.
Everyone's got a job here. They give performances and guided walks for tourists. They do the domestic chores on Sundays, they play poker and volleyball, and they attend free English classes.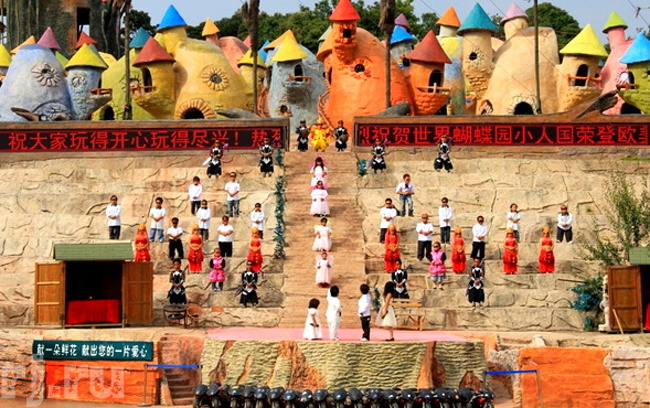 Despite the difference of opinions among people about this village, the residents are happy with it. They live in their own cozy world where they have houses and jobs. Also, the infrastructure includes a school, a hospital, supermarkets, cafes, and a flower shop.
2. The Pirahã people — the Happiest Tribe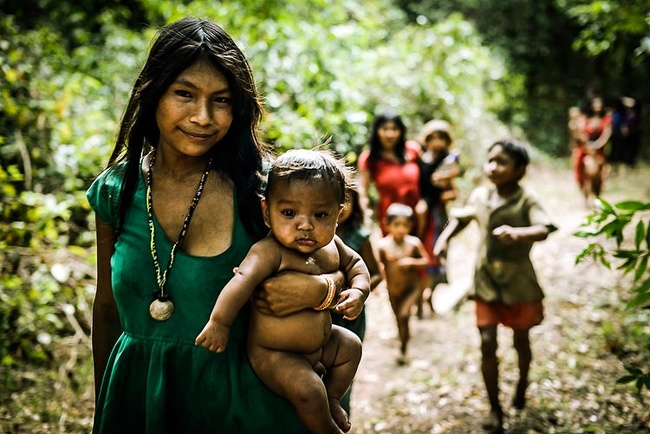 A tribe of the Amazon Rainforest in Brazil is called the happiest tribe. They can't count and they know only 2 numbers — "some" and "many" and 2 colors — "dark" and "light." They know neither dates nor calendars; they eat 1-2 times a day. They sleep from time-to-time for 20 minutes, as they believe that sleeping for a long time deprives them of powers.
The Pirahã know only 3 degrees of a relationship: a baby, a parent, and a sibling. There's no hierarchy and there's no theft or crime.
They don't have any property or prejudices. They weren't convinced by the sermons of Daniel Everett. On the contrary, he accepted their worldview, and their language that has only 3 vowels and 7 consonants, changed his linguistic beliefs.
The Pirahã people are happy, they sing during the night and believe that both dreams and reality are equally important. Once in 7 years, they change their names. They can remember the names and characteristics of thousands of plants and animals. Their kids play with trees, flowers, dogs, and the spirits of the forest, instead of regular toys.
3. Ikaria — the Island of Centenarians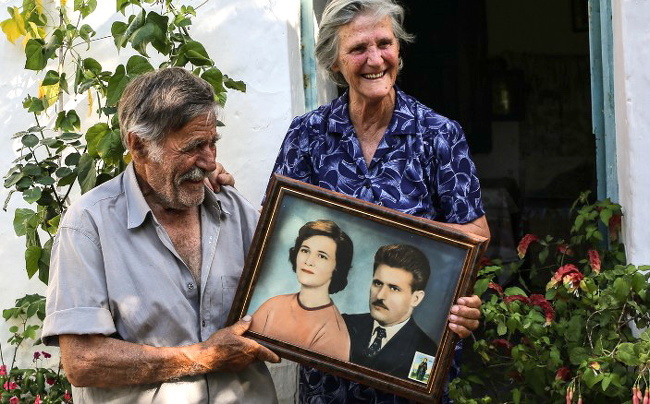 Every third resident of Ikaria lives up to 90 years old. Most of the population lives up to 100 years old. The secret lies in the paradise of the nature of the island in the Aegean Sea, 8 healing springs, and a small number of tourists. However, no one is lonely here, since 10,000 friendly optimists live here.
Only a few people here know about Alzheimer's disease and age-related discomforts. Stamatis Moraitis (see photo above) came here from the US to live his last days — doctors said he had only 9 months left. Greek by origin, Moraitis moved to the homeland with his family in 1976 and has lived a happy life for almost 37 years.
There's no rush in Ikaria, people work as best as they can, hike the mountain trails, and eat fruits from their own orchards. People here love olive oil, fermented sourdough bread, goat milk, and herbal tea. In the evenings, they spend time with neighbors over a jug of wine. When a 101-year-old birthday girl was asked about their secret, she jokingly replied, "We just forget to die here!"
4. Cândido Godói — the Land of Twins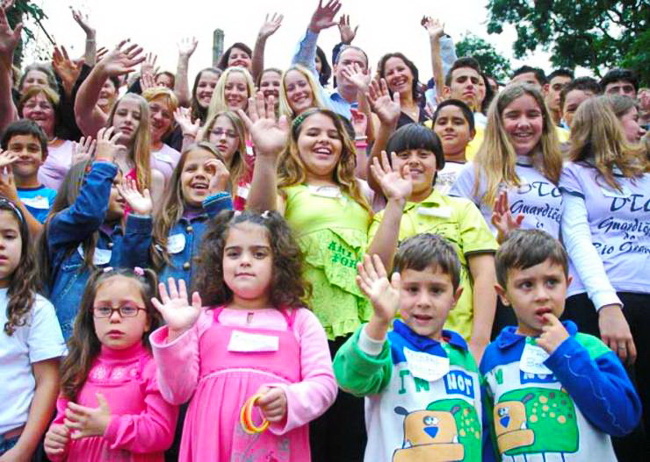 Cândido Godói in Brazil is famous for the high number of twins born there. Here, 80 families raise 44 pairs of twins. Most families moved here from Germany during World War I. In the early '90s, the unusual phenomenon attracted the attention of journalists. The local authorities loved the world's interest and called the place the Land of Twins, opened a museum exhibition, and installed a fertility statue.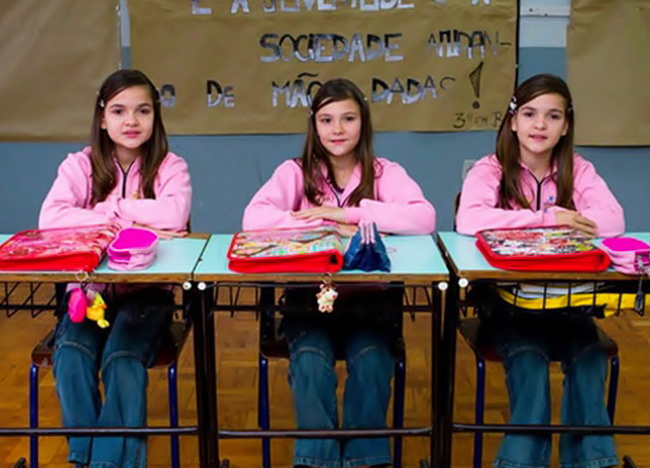 Scientists had different theories to explain this phenomenon, including the influence of special water, the region's isolation, and also the genetic experiments of the Nazi doctor Josef Mengele. The locals say that he traveled around the region disguised as a vet. At that exact time, the first twin boom was registered. For the record, the local teachers have a hard time separating twin students during their lessons.
5. The vaDoma Tribe — the Ostrich People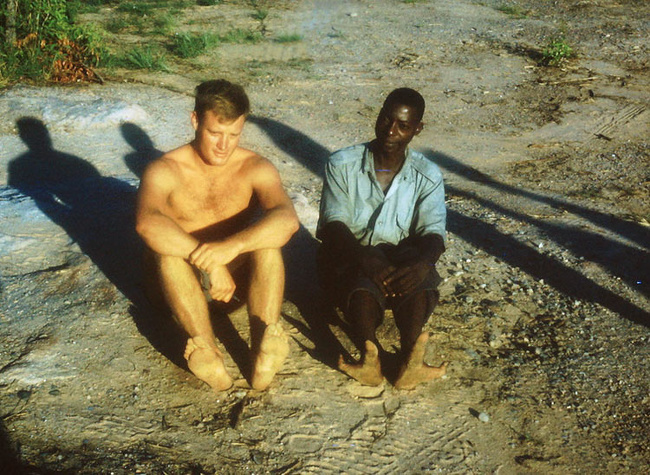 People of this tribe have a genetic abnormality of their feet called ectrodactyly. Due to the absence of 3 middle toes, the people were nicknamed the "ostrich-footed" tribe. Scientists believe that the reason behind this abnormality could hide in the old laws that forbid marriages outside the tribe.
One father, who has 2 children with 5 toes and 3 children with 2 toes, recalls, "As a child, I didn't think of myself as of something unusual. Mother and other people also had 2 toes. I didn't feel any discomfort: I was active and took long walks to Francistown."