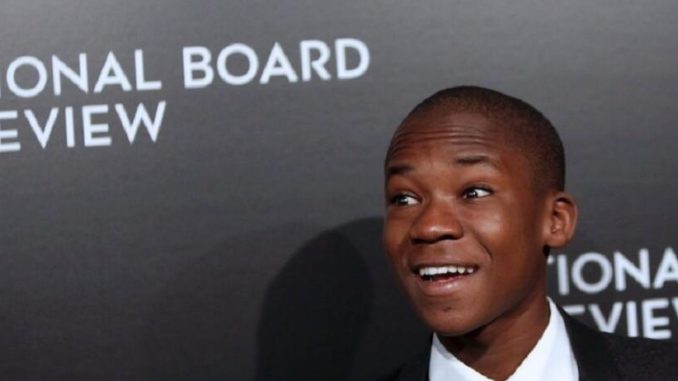 Young Ghanaian actor Abraham Attah has been named as a lead character in a new movie "Ade's Journey." Ade's Journey is a superbly crafted rite of passage story written by top screenwriter/producer Brendan Foley, set against a backdrop of migration, human trafficking, and football.
Based on true events and hugely topical, Ade's Journey is creatively pitched in the genre of Slumdog Millionaire and Billy Elliot and is a touching story about a West African boy's perilous 6000-mile walk from Africa to Europe along the migrant route in search of soccer stardom at a top Premiership football club.
Read Also: 7 channels make you convenient to seek your favourite on Eagleee newest version.
Budgeted at $5m, the producers have cast Ghana's young multi-award winning movie star Abraham Attah (Beasts of No Nation, Spiderman: Homecoming) as lead supporters with Isaach de Bankole (Casino Royale, Black Panther) and Hakeem Kae-Kazim (Hotel Rwanda, Black Sails) as collaborators.
With a compelling story set across West and North Africa, Italy, France and the UK, the project already has the support of FIFA, the Premier League, UNICEF and UNHCR due to the child migration and football themes in the picture. Source: Pocket News